Best Event Management Company in Jaipur, Rajasthan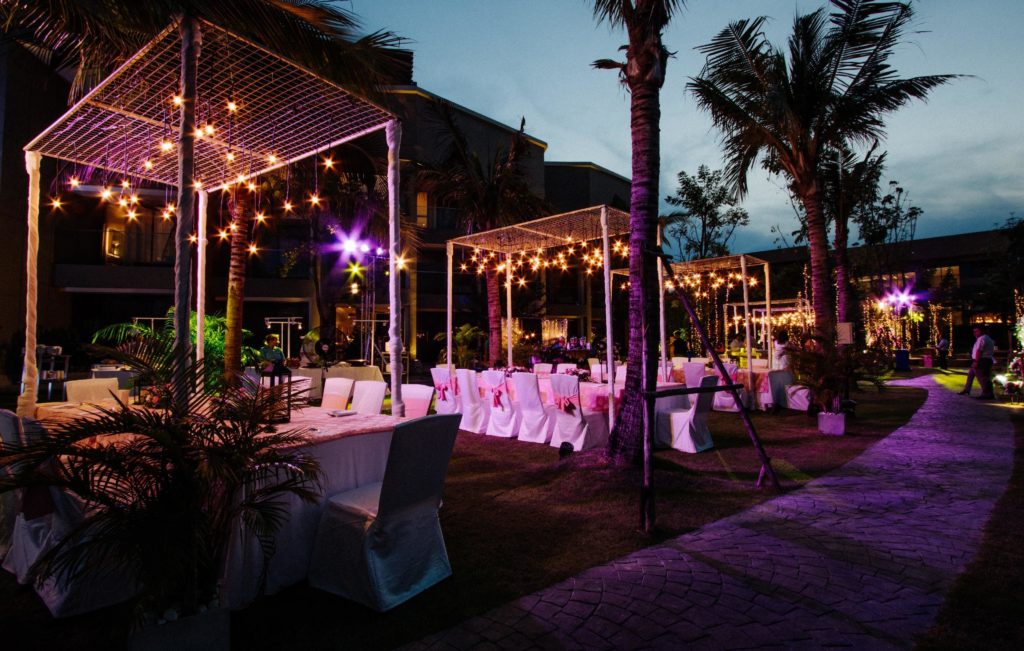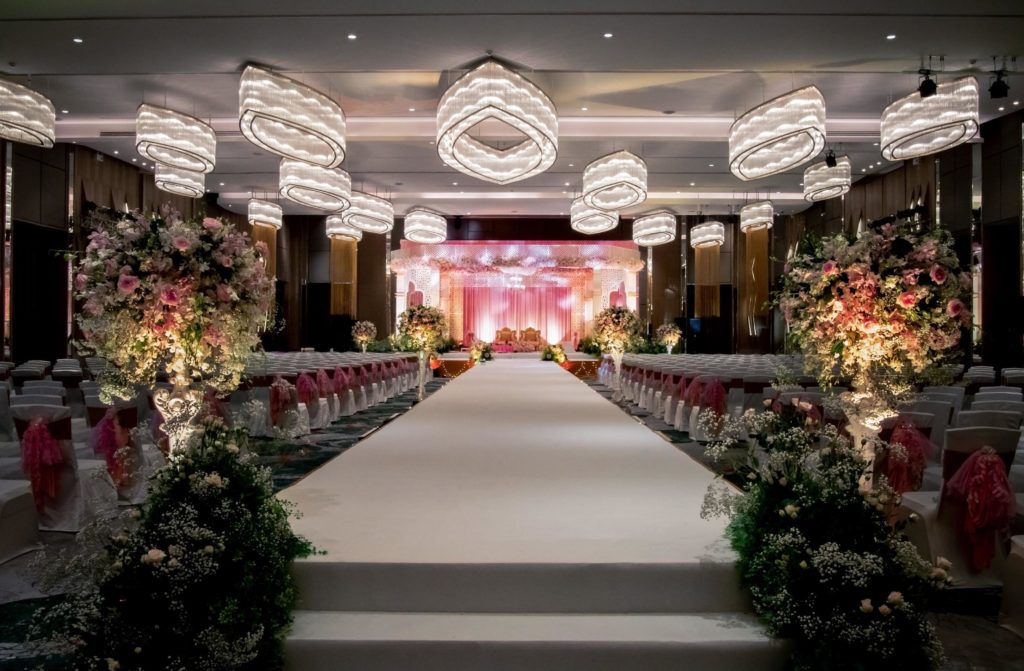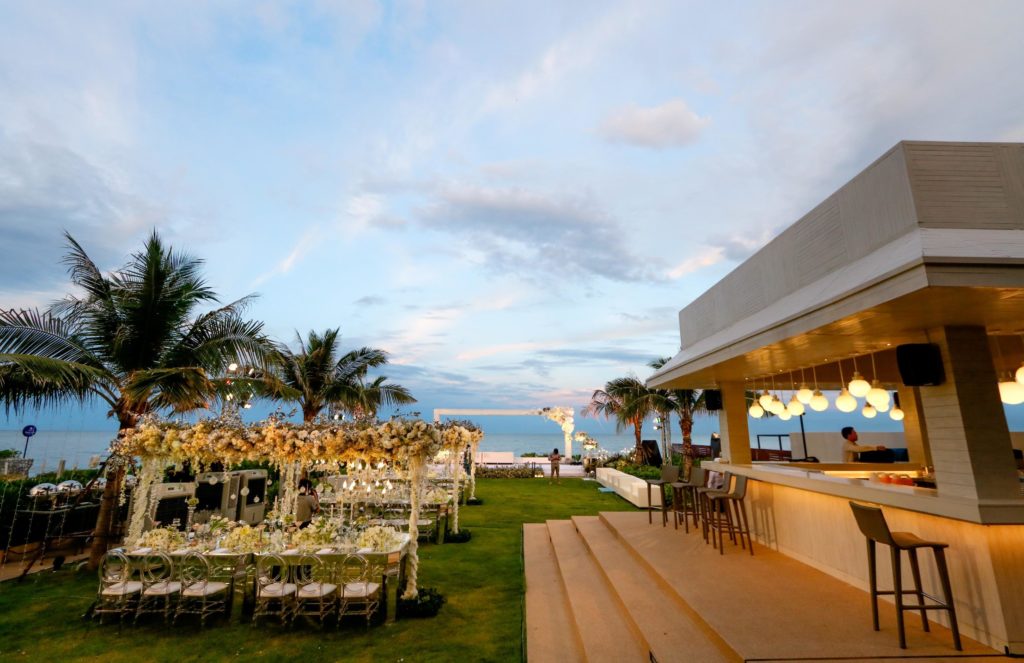 The Eventor Wedding Planner is highly professional and
Best Wedding Planner in Jaipur.
 We specialize in Wedding Management, Flower Decorations, Catering, Hotels and Resort bookings and Theme Based
Weddings in Rajasthan
, Goa, Dubai, Thailand, Bali, Sri Lanka.
Wedding Planner The Eventor having experience in Rajasthan Destination weddings with more than 100 + Venues and team of Professional wedding Planner, decorators and DJ Artist. We help guest to choose the best Resort and Venue available at best rates as per the budget and Location. Our Hard work, Sincerity, and sound knowledge of Wedding and Event planning makes us Best Destination Wedding Planner in Jaipur and  Event management Company in Rajasthan.
The Eventor - Wedding Planner in Jaipur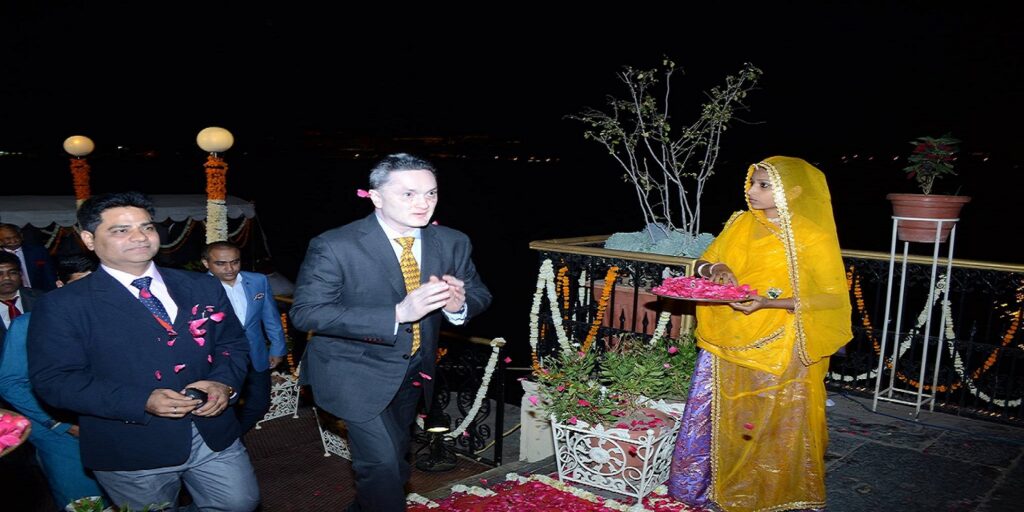 Founded by Mahesh Parwani, The Eventor is synonymous to 'everything wedding'. The Eventor was Formed with a clear vision to give new concept and ideas to Indian Weddings.The Eventor is a one stop destination for all your wedding requirements be it venue selection, catering, decor or logistics. An experience of 17 years in hospitality industry, including 10 years in HRH Group of Hotels as GM Sales and Marketing, makes Mr Parwani one of The Best Wedding Planners in Jaipur. His vision led to the conceptualization of The Eventor. Attention to detail, being well versed with latest trends and a thorough knowledge of the hospitality industry makes Mr Parwani the most suitable person to plan your dream wedding.
His meticulous planning and execution will save you the hassle and worry and will let you enjoy your D day to the fullest without any stress. Mr Parwani has a knack of connecting with people and can therefore focus and direct their vague vision of a dream wedding into a structured reality. The Eventor aims to leave no stone upturned to convert your wedding day into an unforgettable one which brings a smile to your face whenever you think about it years down the memory lane.
A part from Wedding planning and Event Management Company in Jaipur  Mr Parwani having vast experience in making itinerary for Rajasthan Tours and Holiday Packages from Jaipur. Travel the colourful land of Forts and Palace Rajasthan with beautifully crafted all inclusive Honeymoon Packages for Jaipur and Udaipur,  exclusive Rajasthan Wildlife packages on Discounted Rates and Adventure Camps in Jaisalmer, Sariska and Jawai.
Destination Wedding Planner in Jaipur (Rajasthan)
Plan a Classy, Tastefully Appointed Destination Wedding and Event in Jaipur Rajasthan with The Eventor Wedding Planner in Jaipur. We can create fantasy world with the ideas shared by you with our Professional and Creative Wedding Planners and can plan your Dream Wedding in India and International exactly how you think to be your Dream Day. We have proved many times that we are Best wedding Planning and Event Management company in Jaipur by laying Foundation after every successful Destination Wedding in Jaipur, Royal Wedding in Udaipur, Luxury Wedding in Thailand and Beach Wedding in Goa.
Complete wedding planning
Our Complete wedding service includes every aspects of Planning wedding.Our Team helps you in selection of Wedding Venue, Wedding Theme, Event Decoration, Catering and Logistic. Our Team of Best Wedding Planners crafts the Best Event as per the Destination and Requirement.
Being an experience Wedding Planner we can suggest you best Venue according to the theme and destination you are planning for your Wedding. We are well connected to most of the wedding Hotels and out team is always there to share our expertise.
Wedding Decoration is one of the most important elements of a Destination Wedding. The Eventor Wedding Planner team expertise in Traditional and Mordern Decoration. Use of correct lighting with the combination of Flower Decoration reflects the experience of Event Planning.
Catering and Entertainment
Excellent variety and options of Dining and Entertainment. Ready packages for Thai Food, The Italian Menu and The Traditional Indian Food with the Fantastic arrangement of Entertainment. Artist from Bollywood to regional Artist all in our reach to make your Event Memorable.
Our team can provide you special services to select wedding cards matching to the wedding theme. We have Wedding card designers who can create special wedding cards as per your requirements. We also have ready collections of Wedding cards and other Gift accessory or Souvenirs.
The Fleet consists of Luxury Cars, 2*2 Luxury coach 42 seat Buses, Special arrangements for Bride & Groom and cars for Regular uses. All available to make your guest comfortable.Well dressed and English speaking driver are part of our logistics. We also provide a ready Logistics  package for 2 days Destination  Wedding and Event.
Indian Wedding Packages and Destination Wedding Planning Cost
Rajasthan the land of rich and heritage culture known for its Royalty and Palaces. Colours and Festivals are the symbols of people of Rajasthan and when you think of Royal Destination Wedding and Event in Rajasthan the same Colours, Traditions, Heritage culture and Luxury Palaces comes in mind. The Famous Venues for Royal wedding in Rajasthan are Udaipur, Jaipur, Jodhpur, Jaisalmer and Ranthambore. The Jagmandir Island and The Taj Lake Palace in the Lake Pichola, The Oberoi, The Leela Palace, Umaid Bhawan Palace, Jaipur City Place and The Nahargarh are few Palaces and Resorts famous for Planning Luxury weddings and Events in Rajasthan and The Eventor can Create Wedding and the Wedding Connections with our Top 8 Destination Wedding Themes in Jaipur, Udaipur and Jodhpur. By crafting a Royal Classy Touch to your Dream Wedding we create a Grand Event Celebration with Rhythm and Smiles and make you proud of selecting Best Wedding and Event Planner in Jaipur, Rajasthan, The Eventor.
We all know Udaipur is famous for its Big Fat Luxury Weddings and is number one choice of people for Destination Wedding in India. Families coming from India or NRI or Families from other countries have dream to do wedding celebration in Royal Palace of Udaipur or The Umaid Bhawan Palace in Jodhpur and couples get confuse which Resort or Hotel to book and which venue will be best for the Wedding functions.
So here comes the professional and Experience Wedding Planner Team The Eventor with all the suggestion of Hotels and Venue. We have collection of Palaces, Resorts and Hotels in Rajasthan and without wasting your precious time you can select your choice of Venues in you Budget in a smooth way.
For Best Destination Wedding packages in rajasthan,Thailand, Dubai, Shri-Lanka and Beach Wedding in Goa We The Eventor Wedding Planner are Best Wedding and Event Planner in Jaipur Rajasthan. Click here or contact us at 9024015986/9521205050 Riya (Wedding Expert)
10 reasons why you should Plan your Destination wedding in Rajasthan
Collection of Heritage Palace Hotels and Leading Brand Hotels and Resort in Rajasthan gives you great choice of selection.
Well connected with all major cities of India via Direct Flight, Train and Roads.
All the Wedding Hotels in Jaipur ,Udaipur, Jodhpur, Jaisalmer and Ranthambore have approx 100 to 250 rooms inventory that means can cater a wedding of 100 guest to 1000 or more at a time.
Destination Weddings are all about Theme, Decor and Extravaganza and Lavish Setup and that's what perfectly matches with Rajathan Culture and Heritage Palaces. 
 Cuisine of Rajasthan are one of most important factors that has made Rajasthan as 1st Choice for Destination Weddings.
Jaipur, Udaipur, Jaisalmer, Ranthambore, Jodhpur are very famous tourist Destination in India and are very popular Internationally and that's makes Rajasthan Wedding more Popular and Highlited.
The Venues like Rambagh Palace, Raj Mahal Palace, Jaimahal Palace in Jaipur,The Umaid Bhawan Palace in Jodhpur, Jagmandir Palace Island, The Lake Palace, City Palace, The Oberoi and Leela Palace lake Pichola are some of the best and Unique Wedding Venues which give you feeling of Real and Regal Royalty.
Heaven for Bridal collections, Mehendi artists and Bridal Makeups. Jaipur is famous for Bride and Groom outfit Boutique with amazing Royal and Traditional collections.
 Weather of Rajasthan is another major factor why you should choose Rajasthan for Destination Wedding as October to March evenings in Rajasthan is perfect for Celebrations.
Rajasthan is Know for Hospitality and the people of Rajasthan are always ready to serve you best "padharo mhare desh".
Online Indian Wedding Planning Services
Plan your Wedding Celebration to Perfection
Plan your Dream Wedding online by yourself with the support of "The Eventor wedding planner". Select Wedding Destination, Resort & Venues, Flower Decorations, Photographer, Makeup Artist, Bridal outfit, Mehendi Artist, Wedding Cards, DJ Artist, Catering and Entertainment all available here at one click with best price and at your comfort with your family and loved ones. With the help and support of our best team, plan your Wedding budget online without running from one destination to another and from one Hotel to another. You will get all the information about the selected destination with pictures and details of setup and wedding theme along with the complete package once you select the Wedding venue with number of expected approx. guest.
Our Online Indian Wedding Planning tools and Packages will help to you make the complete strategy to take a step further to plan your wedding celebration to perfection.
Best Royal Venues for Planning Destination Wedding in Rajasthan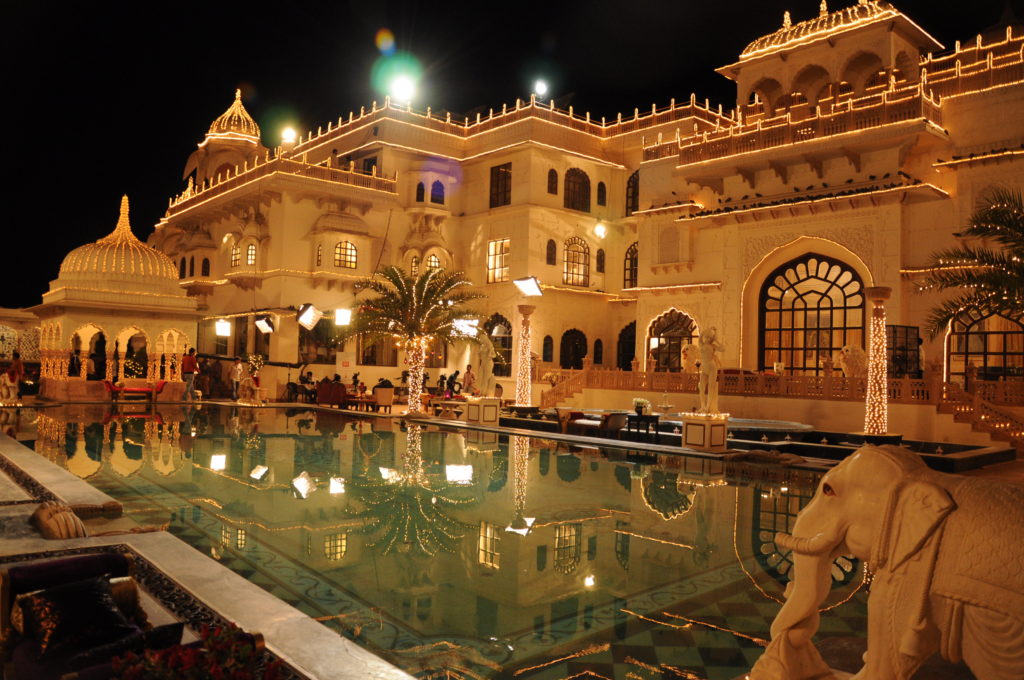 10 Best Destination Wedding Venues in Jaipur
Rambagh Palace
Oberoi Rajvilas Palace
Taj Jai Mahal Palace
JW Marriott
Fairmont
Le Meridien
VYOM -Luxury Wedding Venue
Buena Vista Luxury Resort
Chomu Palace
Zone Palace
Shiv Vilas
Gold Palace
10 Best Destination Wedding Venues in Udaipur
Jagmandir Island Palace
Zenana Mahal City Palace
Manek Chowk City Palace
The Oberoi Udaivilas
The Leela Palace
Aurika-Luxury By Lemon Tree
Taj Aravali Resort
Ananta Resort
Chunda Palace
Fateh Garh
Bhairavgarh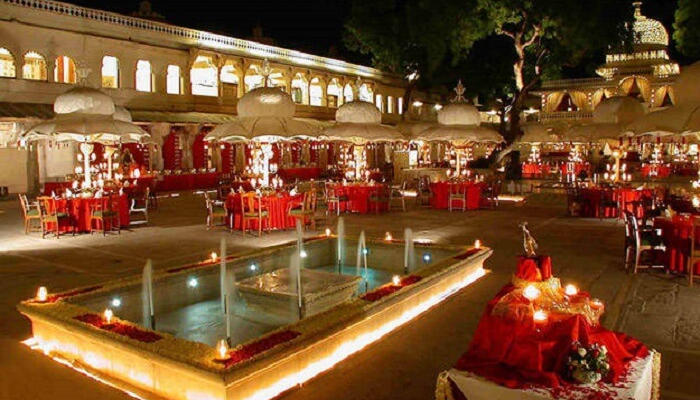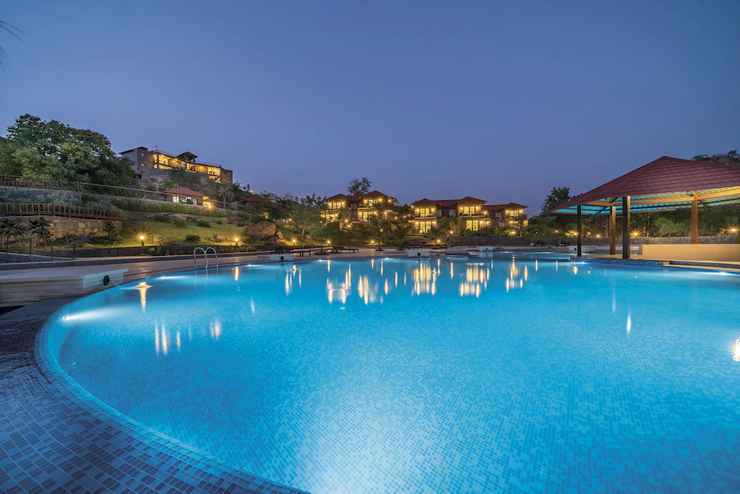 8 Best Destination Wedding Venues in Kumbhalgarh
The Kumbha Bagh
The Aodhi
Ramada Resort
Mahua Bagh
Fateh Safari
Via Lakhela Resort
Everest Hill Resort
Bella Basera
10 Best Destiniation Wedding Venues in Jaisalmer
Suryagarh
Jaisalkot
Marriott
Gorbandh Palace
Fort Rajwada
Mirvana Nature Resort
Brys Fort
Heritage Inn
Rang Mahal
Desert Tulip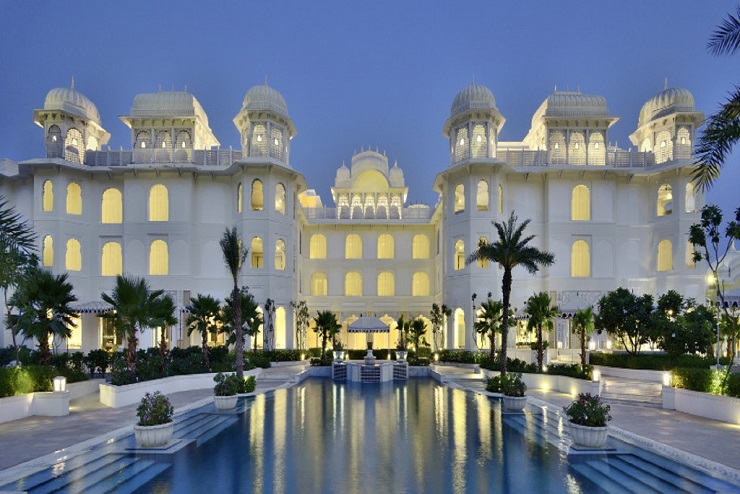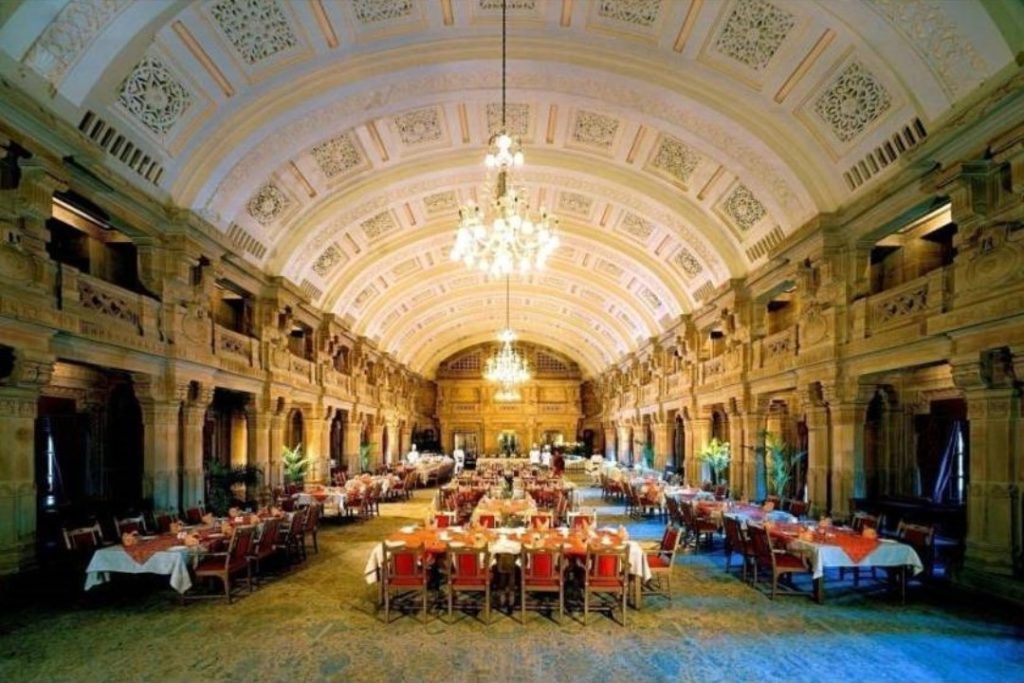 10 Best Destination Wedding Venues in Jodhpur
Umaid Bhawan Palace
Indana Palace
Ranbanka Palace
Ajit Bhawan Palace
Marugarh Resort
Amargarh Palace
Taj Hari Mahal
Bal Samand Lake Palace
Radisson
Devi Bhawan
How to choose Wedding Destination
Think of the Places where you recently attended a wedding and also look for top  weddings of the year.
Select the Favourite out of those places and select few destinations you always wanted to celebrate your Dream Wedding.
Prepare the Guest list and from where they are coming to attend your wedding.
Approx number of Guest you want to invite in your wedding. (ideal count is between 250 to 300 for Destination weddings)
Match the capacity of the Hotel or Resort you have shortlisted with the number of guests you want to invite and remove the Destination which doesn't match.
Now see your Budget matches with the destination you have selected and remove the Destination which doesn't matches your Budget.
Check the connectivity for these destination from your and guest city. Check if You and your invited guest are well connected with the destination you have selected.
Check the selected destinations have enough venues to celebrate functions as on an average we need 3 to 5 venues for wedding functions. (Engagement ceremony, Mehendi, Sangeet, Tilak Reception and Vidia Ceremony)
Narrow your selection to 3 Destination those are very close to the selection choice as this will help in saving your time.
Now go for a RECCE of those shortlisted Destination for further check of Venues, Accommodation and Food.
Negotiate with them and select the BEST WEDDING DESTINATION.